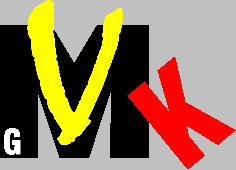 Mindaugo Gatvės Verslo Kvartalas


Mindaugo Gatvės Verslo Kvartalas (Mindaugo Business Block) or MVK is located in the center of Vilnius, within a seven minute walk to the heart of the old town, within 700 meters of the train station and only 3.5km from the airport. MVK can be easily and quickly reached from any location in Vilnius and offers three separate entrances to the territory, the first off Mindaugo Street, the second via Kauno Street and three third from Algirdo Street.
MVK measures 2,35ha and currently contains 13,700m2 of construction. Over 5500m2 of viable commercial property to be leased or sold as office space can be found in stage one of MVK (which is marked in light blue on your screen). Due to MVK's location in Vilnius, it is the ideal place for the establishment of a business center development. The focus of stage one of MVK will be to provide western standard offices for an excellent value. The MVK compound will feature twenty-four hour security, private access, and reserved parking with all western amenities. On premises auxiliary services are planned, such as dry cleaning, barbershop, shoe repair, health club and cafe will all cater to the needs of the business professional.
Office space can be planned and arranged according to the needs and desires of the client. Offices come standard with air conditioners, computer network connections, offer unlimited phone lines, internet access, and fire and security alarm systems.
Parking is abundant, for vehicles of MVK tenants and their customers over 300 cars can be accommodated on street level, while there is an underground parking garage with room for 25 additional automobiles. All structures and parking spaces are in the private, enclosed, and secure MVK compound.